Swimming Pool Maintenance Sussex
To ensure your pool is performing optimally, regular servicing and maintenance is needed. This will not only make your pool as efficient as possible, it will make it a safe, clean place for you to enjoy a dip.
At Hydrocare Leisure, we're pleased to offer a range of swimming pool maintenance and servicing options for both domestic and commercial pools that are designed to suit your individual needs and lifestyle.
Our services include:
Recommissioning and decommissioning of pools during summer/winter months
Maintenance and servicing contracts
Regular cleaning services
One off services and cleans
Repairs, including leak detection
Our team works across Sussex and the south east, including West Sussex, East Sussex, Surrey and Kent. Find out more about our swimming pool maintenance services below and contact our expert team of swimming pool engineers on 01444 236578 to arrange an appointment for your swimming pool.
Swimming pool servicing and maintenance services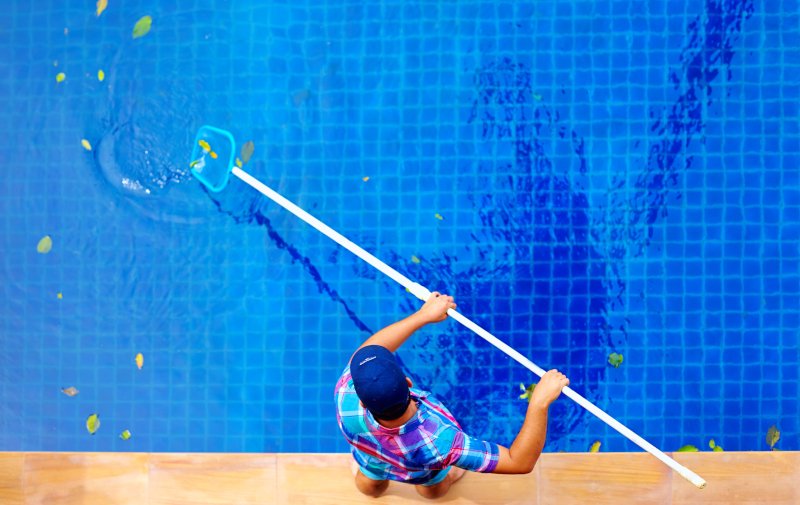 Recommissioning of swimming pools
Want to get your pool ready for the summer? Recommissioning consists of two visits to completely ready your pool for the new season. This includes:
The reconnection and testing of all pool equipment
Chemical dosing
A thorough clean
Chlorine washing of the coping stones
Removal of the winter cover and refit of the summer cover, if required
Make sure your pool is ready for the summer and you don't miss out on valuable swimming time by booking us to recommission it ahead of the peak summer months. Just give us a call on 01444 236578 to schedule your swimming pool recommission in Sussex.
Decommissioning of swimming pools
Decommissioning (or winterising) your pool consists of one visit to ensure it's ready for winter. This includes:
The disconnection and draining down of the pump, filter and heater
Preparing the pool for tick-over
Checking the water level and correcting if needed?
Dosing with winter chemicals
Removal of the summer cover and refit of the winter cover, if required
Decommissioning ensures your pool is secure and clean during the winter months, making it easier to recommission during the summer. Get in touch with our team today to book your pool decommissioning.
We offer a special winter pool servicing package that includes decommissioning your pool for winter. Find out more about our winter swimming pool servicing package.
Ad hoc cleaning and servicing
Just want a one off clean or service of your swimming pool? We can help you with that too. Our team will perform all of the checks and and cleans that are included in our regular servicing on an ad hoc or one-off basis.
You'll be left with a pristine pool that works efficiently and effectively – perfect for enjoying a dip on a hot day.
Regular maintenance and servicing
The reality is that swimming pools need regular service and maintenance to keep them crystal clear and healthy to use. Why not take all the pool servicing and maintenance worry away and simply enjoy relaxing in your pool?
Whether you have an indoor or outdoor pool Hydrocare can provide a regular service as frequently or as infrequently as you wish – we do not require any formal contract or agreement because we will work for you and to your schedule.
Just get in touch and let us know what you are looking for, including when you'd like your servicing to start and the frequency of visits, and we will ensure a pristine pool for your enjoyment.
In summary, our servicing consists of:
Cleaning the pool
Testing the water to maintain the correct chemical balance
Backwashing the filter
Ensuring all equipment is running efficiently
With this in mind, jump in worry-free and choose Hydrocare for excellent service, peace of mind and a guarantee on all works performed.
Repairs and leak detection
Accidents happen and sometimes urgent repairs and help are required. Our team of qualified and experienced engineers, including electricians, Gas Safe engineers and qualified divers can undertake any associated repairs to your pool, including leak detection and fixing.
Our working hours for repairs are 8am-5pm and we have a special emergency call out during holidays such as Christmas. We'll always send someone out to look at your repair as soon as possible.