Outdoor swimming in the UK has never been so popular. Is this something best left to the ducks, or are there benefits for people too?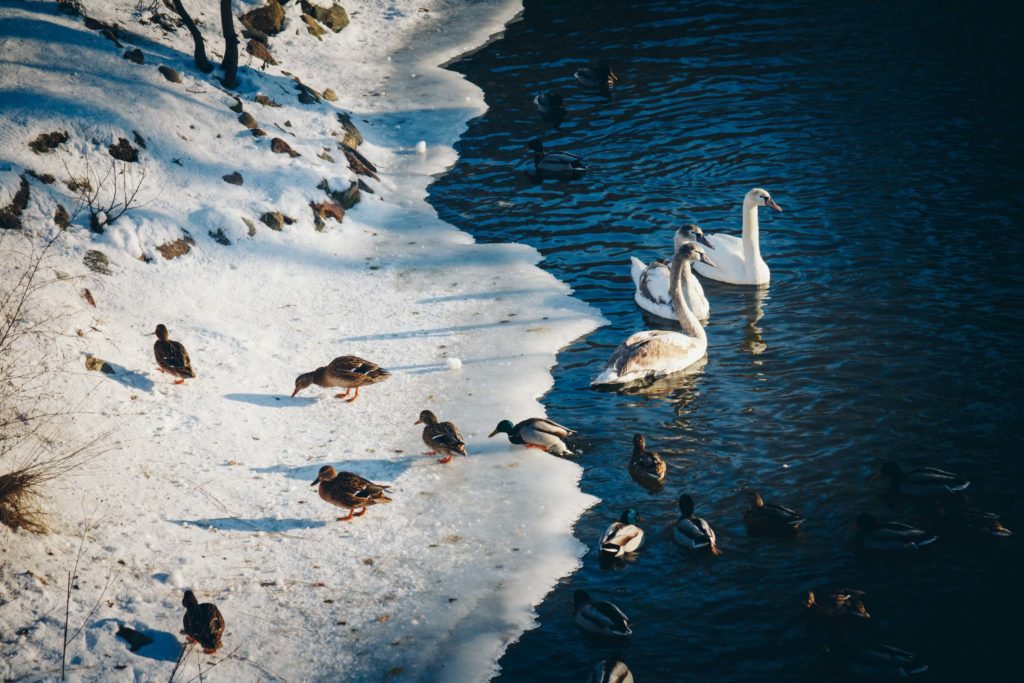 Let's perhaps start with the obvious. If you're going to swim outside in the UK you'll almost always be swimming in cold water. That is unless you have a heated pool, such as the great range designed and installed by Hydrocare Leisure Limited.
Even then, the outdoor temperature is still pretty cool for most of the year, so just getting in and out of the pool can be a shock. UK winter coastal waters average between 5-10c, and 15-20c in summer. That's pretty chilly for most of us, whatever time of year you swim!
Despite the cool temperatures, there are hardy groups of people all around the UK who swim everyday in the waters surrounding the British Isles. There are also outdoor cold water pools across the UK, with new ones being built every year.
Many of our Hydrocare customers switch off or turn down the heating on their pools. They too can then enjoy the benefits of cold water swimming, any time of year, in the privacy of their own garden. So, what's the attraction?
We take a look at why it's become so popular, some of the claimed health benefits and what you can do to reduce the risks. If you're interested in creating your very own outdoor swimming pool, get in touch with our team today to arrange a free quotation and discussion about your options.
The benefits of outdoor swimming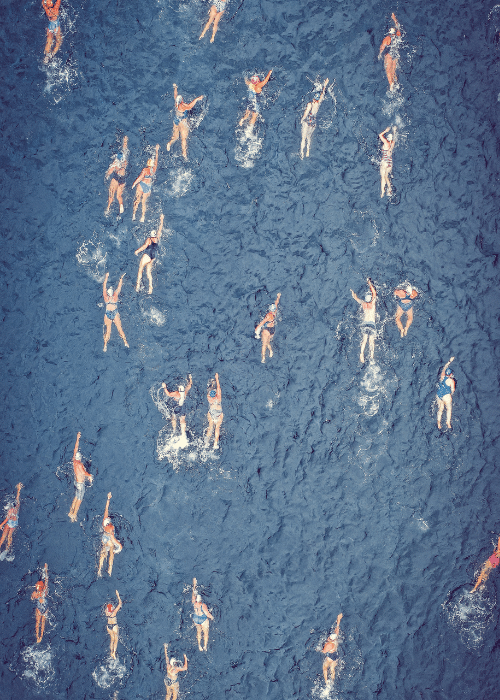 There are reported to be many benefits. Below is our summary of some of these:
Social benefits
We've found cold water swimmers to be a liked-minded, positive and friendly bunch. You can join a group of friends or an organised club. Whichever you choose, it's a great way to meet new people. This alone can do a lot to help with your health and wellbeing
Get fit with a fun way to exercise
Swimming is a low impact exercise, which can be great for those who have mobility problems. Maybe you want to ease your way back into exercising after the long periods of lockdown?
Improved circulation
Cold water can cause your veins, arteries and blood vessels to constrict. Your heart has to work harder to keep core organs oxygenated and to keep your body warm. This burns more calories than warm water swimming
Boosts immune system
Studies have shown that swimming in cold water on a regular basis, can boost your immune system. The body is forced into increasing the white blood cell count to counter the effects of the cold. Over time, this improves your body's speed and ability to activate it's defences.
Stress and mental health benefits
Life today is stressful for so many people. The initial exposure to cold water can create physical and mental stress. However, studies have shown that regular exposure to cold water exercise can actually reduce stress. Regular cold water swimming causes the brain to release endorphins. This helps create a sense of euphoria and is known to reduce stress and the effects of depression.
The risks of outdoor swimming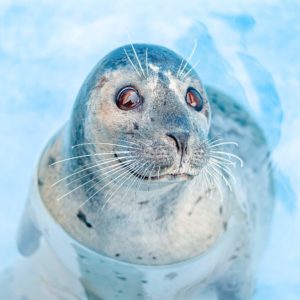 Does this sound all too good to be true? Well, maybe. There are some risks associated with cold water swimming.
It may be fine for seals, but the human body is not designed in the same way.
The biggest initial risk is the effects of sudden immersions of your body into cold water. This can bring on a gasp reflex which may lead to hyper-ventilation. Blood vessels become constricted and the body sends blood to your core to keep it warm. Extremities like arms and legs become numb and you become less mobile. In the worst case, you may not be able to swim at all. This can happen in just a few minutes in very cold water.
Health and safety tips for outdoor swimming
There are risks with most forms of exercise. This is especially true if you're new to it, and maybe not as fit as you would like to be. A few simple precautions can reduce the risks and ensure you only reap the benefits.
Here are our top tips. This is not an exhaustive list but a good place to start:
Start with protection. An insulated wetsuit and possibly gloves and boots will preserve body temperature
Always swim in a group or with a friend. Never venture into cold water alone
Get into the water slowly – never dive straight in
Start slowly and become accustomed to the cold shallow waters before venturing into deeper water
Beware of tides, currents and underwater obstacles. Better still, swim in your own private pool
Keep the first few swims short at no more than 5-10 minutes. The effects of the cold can take 30 minutes or so before you really notice them, by which time it could be too late
Listen to your body. If you feel cold and movement is restricted in your arms and legs, you probably should have got out of the water before now
Wrap up and change into dry warm clothing as soon as you get out of the water
Make sure someone is recording your adventures to share with the rest of your group and friends. Finally learn to enjoy the warm glow of euphoria for as much of the day as you can. Set a date for your next cold water swim, before you leave your group.
The information contained in this article is not exhaustive and is meant for general awareness only and should not be relied on as your primary source. Speak with your doctor before undertaking exercise for the first time in a while. Also seek medical advice if you suffer from any health conditions before you consider taking up cold water swimming.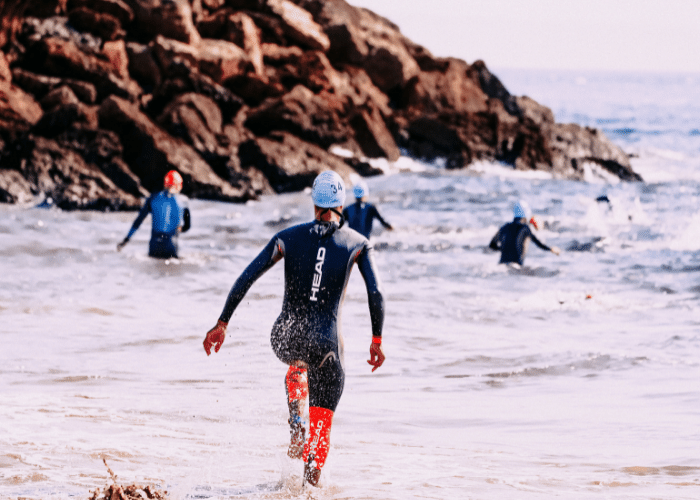 Enjoy outdoor swimming in the comfort of your own home
If you're a keen outdoor swimmer and would like your own outdoor swimming pool in Sussex, we can help. We offer swimming pool construction services across Sussex and Surrey, give us a call on 01444 236578 to discuss your options and take a look at our portfolio of work.
Outdoor swimming resources
You can find out more about outdoor swimming by following these links: