James and Julie Phillpot, Directors at Hydrocare Leisure ltd commented: "We've changed – for the better!"
After much market research we've decided the time is right to give our highly successful brand a bit of a makeover. The old logo and typeface have served us well over the years. We've been working with a top designer to come up with a fresh new design for our logo, typeface and website. We hope you love it as much as we do. It's a more modern style, designed to appeal to a wide range of people who are looking for high quality pool builds, maintenance and supplies from an established local company.
There have been a lot of other changes behind the scenes in the last year at your friendly and professional swimming pool company, located in East Sussex.
For almost 20 years, the name of Hydrocare has been synonymous with high quality pools builds and products, and excellent personal service.
That's why our customers rate us so highly and why we work so hard to maintain the best of our traditions.
We've invested heavily in new technology to improve our processes and give you faster access to our services. This includes an online payments system which puts customers in control of when and how they make payments, all online. We're constantly upgrading our website and there are more exciting changes to come in the next few months, including the launch of our online fully automated shop.
We've invested in market leading swimming pool computer aided design (CAD) software. This allows us to work with you on site to design the pool and landscaping of your dreams, instantly and real time. Our engineers will bring your personalised design to life, on screen, right in front of your eyes. Amazing technology!
We're working hard to reduce our carbon footprint by becoming a 'paperless' company. We're investing in new low emissions vans and company vehicles, including hybrid engine technology. We're also suppliers and fitters of market leading eco-friendly products such as HeatForm pool insulation. A product made from recycled materials that allows zero heat loss through the the walls and floor of your pool.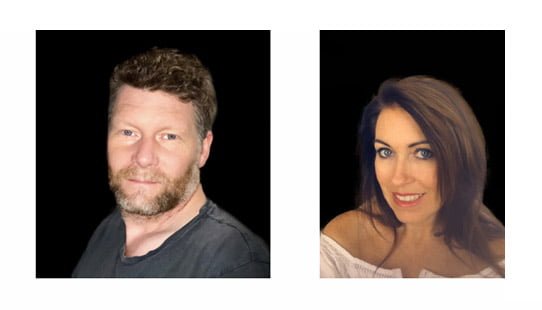 We have been actively and successfully growing our business. We've been recruiting additional staff to cope with increased demand for our services.
We're proud to confirm that includes both very experienced and highly qualified engineers alongside, under 25 year olds, who will join our training and apprenticeship programme.
The changes to the logo and website come into effect on 1 July 2021. There's nothing for you to do other than continue to enjoy great service and innovative products from us.
As directors of the business we're really excited about all of the changes and we look forward to serving you for many years to come.
James and Julie Phillpot: Directors, Hydrocare Leisure limited
For more information
Hydrocare Leisure Limited is an established swimming pool company based in East Sussex. We have a great reputation for innovative swimming design and construction for both commercial and domestic clients, renovations, servicing, maintenance, chemical and equipment supply.
We can offer you quality assured service. We are also members of the industry trade association SPATA (Swimming Pool and Allied Trades Association) which provides added benefits and protection to our clients. Our engineers are individual members of ISPE (Institute of Swimming Pool Engineers).
Based in Sheffield Park, we cover a large area within East and West Sussex, parts of Surrey and Kent.
Find us at:
Unit 12 Sheffield Park Business Estate
East Grinstead Road
Sheffield Park
TN22 3FB
Website: www.hydrocare.co.uk
Facebook: www.facebook.com/hydrocarepools
Email: enquiries@hydrocare.co.uk
Phone: 01444 236578