Award winning eco-friendly swimming pools that don't cost the earth, fitted by Hydrocare Leisure, supplied by HeatForm,
Learn about the recent visit our Managing Director James and the team took to our swimming pool suppliers, Lighthouse, and how their HeatForm technology creates eco-friendly swimming pools. If you'd like to find out more about our eco-friendly pool solutions and are considering installing one in your home, give us a call today on 01444 236578.
Eco-friendly swimming pool materials
I recently took key members of the Hydrocare Leisure Team on a factory visit to Lighthouse in Plymouth.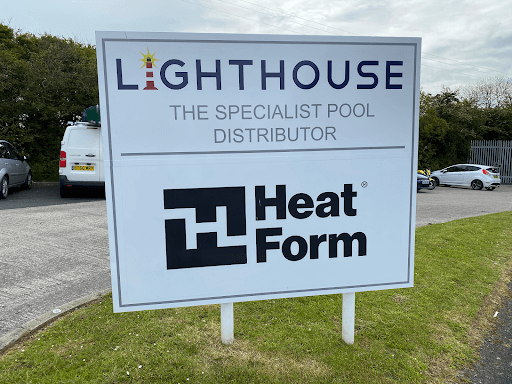 We have been supplying and fitting products distributed by Lighthouse for many years. Many of these products are exclusive and cannot be bought cheaper online.
Lighthouse is behind the latest eco-friendly pool building system. I became intrigued when I heard this quote "HeatForm® the insulated panel pool that doesn't cost the Earth". Could it really be true?
I was so intrigued by their quote I decided to put them to the test.
We visited the factory floor first of all to see how they make the insulated panels. Every panel is custom made in their factory in Devon. The foam insulation is made from 100% recycled PET bottles.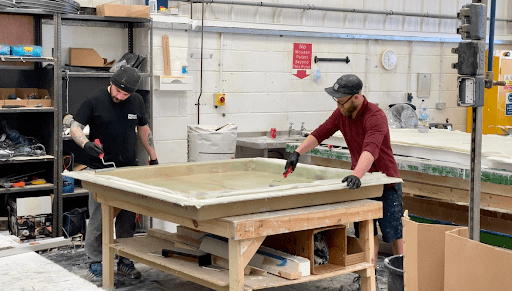 The panels can be used to build an above or below ground pool of almost any size. There are around 9000 recycled PET bottles used to build every pool.
We were amazed to see just how easy and flexible the panel system is to install. We had to agree that their insulated pool panels are both convenient and an eco-friendly way to build a high quality pool. More importantly, our customers can buy with confidence knowing they're doing their bit to save the planet!
Reduced costs and energy consumption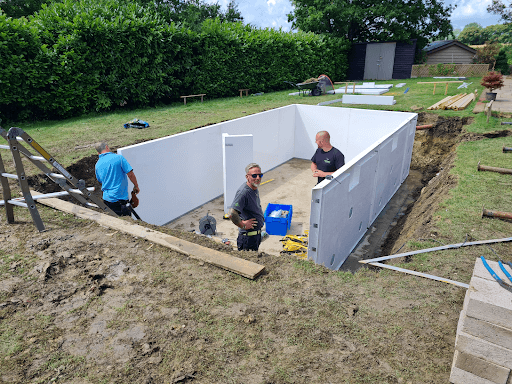 The cost of installing this type of pool can be considerably lower than a more traditionally constructed concrete pool. This method of pool construction can reduce the pool's energy consumption by up to 50% compared to a traditional in-ground concrete pool.
Best of all, they are much quicker to install. A typical concrete pool build can take three months to complete. The HeatForm panels can be installed in less than a week. This means you can bring your dream of a pool to life and soon be relaxing, having fun or exercising in your personally designed eco-friendly pool.
HeatForm Panel Pools built by Hydrocare use highly efficient air source pool heaters, which come in two sizes. One for those who want to use their pool between April and October each year and a more powerful version for year-round outdoor pool use. Both use the same eco-friendly technology. The smaller unit consumes just 3 kWh of electricity to generate around 15 kWh of heat for the pool. Amazing!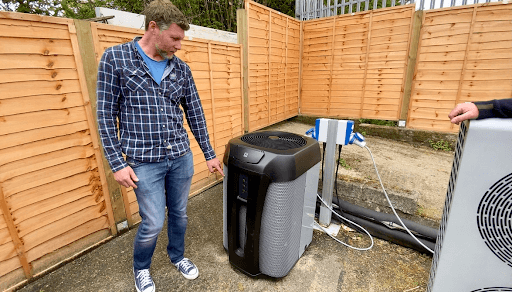 Swim resistance technology
We visited the Lighthouse full size working pool onsite, and resisted the temptation to test it for ourselves. Fortunately, Joe, one of the Lighthouse team, agreed to take a dip to demonstrate their 'Swim-Jet' swim resistance technology.
By utilising a stream-jet, rather than the traditional jet systems found in conventional swimming pools and spas, the powerful and variable water-flow can mimic a river current which assists in all levels of swimming and stroke technique. Whether you're swimming for fun or as part of a more formal training regime.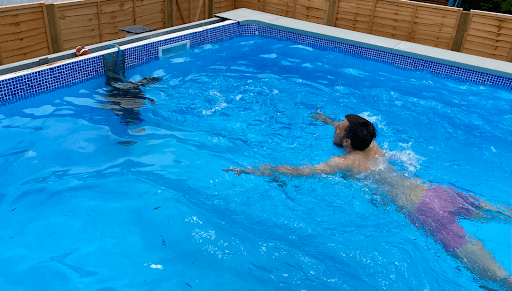 Energy efficient swimming pool equipment
Finally we took a look at their state of the art pump room, which includes energy efficient pumps and filtration systems. They even have technology that uses a low level electrical current to extract chlorine from salt water and then recirculates it via the pool. This eliminates the need for separate chlorine treatments.


We have created a video of our visit which can be viewed on our new YouTube channel. Take a look and discover the benefits of eco-friendly swimming pools.
Please contact me or the team if you want more information on the award winning HeatForm eco-friendly pool solution.
Email: enquiries@hydrocare.co.uk
Phone: 01444 236578
James Phillpot
Managing Director
Hydrocare Leisure Limited